Fun Facts about the faculty: Victor Albeck and his building
On 10 October 1910, the divorced Valborg Karen Marie Pedersen from Skive gave birth to the first – but by no means the last – child at the maternity clinic: Den Jydske Fødselsanstalt. Today, this is called the Victor Albeck Building, and even though the nurses and crying babies have been replaced with books and students, Victor Albeck still haunts the rooms. Did you know that…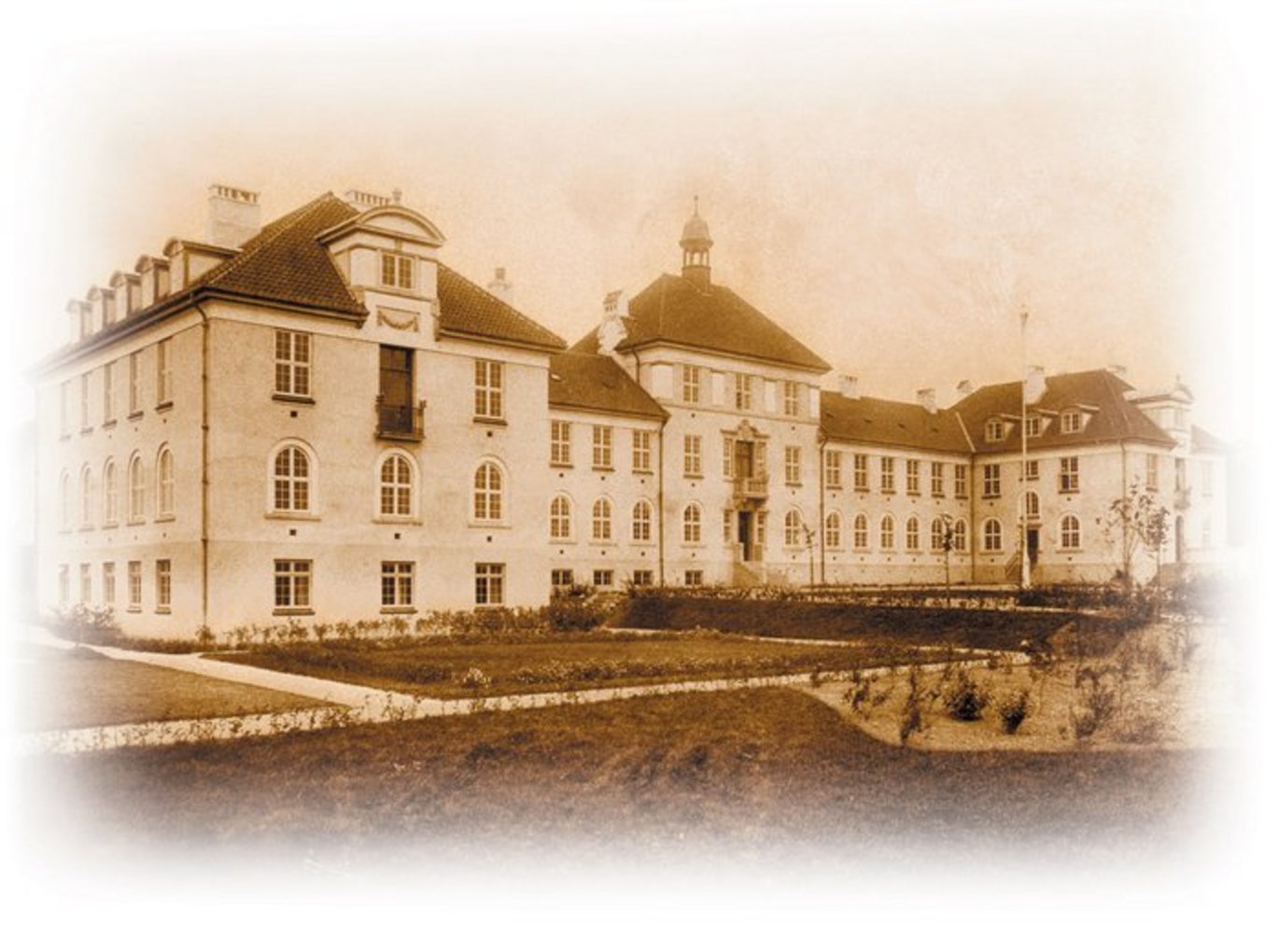 ... Victor Albeck (1869-1933) was the first consultant at the maternity clinic?
And not just that. He was also a leading light in the struggle to locate Denmark's second university in Aarhus. At that time, Victor Albeck imagined that, at some time in the distant future, there might be as many as 1,000 students at the university. When he died in 1933, there were 200 students at Aarhus University. Today there are 38,000.
... around 190,000 children were born in the white mansion?
In the mid-1990s, the midwives were helping with an average of 12 births every day in the middle of University Park. The last birth was on 28 August 1996, after which all the activities were moved to the University Hospital in Skejby. In 2000, the building was re-inaugurated as the Victor Albeck Building. Today, the building houses the health sciences library, reading rooms and study rooms, as well as the Dean's Office, the Dean's Secretariat and Health Communication.
... the University Park has a grave?
It is Victor Albeck's. He is the only person who has been allowed to be buried on the university grounds. In fact, he lies just outside the Victor Albeck Building, at the back of the building close to the road towards the Bartholin Building. Only Victor Albeck's name is engraved on the headstone, even though his wife, Ella Albeck, is also buried there.